Teak: A Short Introduction
Teak is a tropical hardwood with a beautiful golden /honey brown color when it is new. Over time, as natural teak is exposed to the elements, it gradually changes color from the honey color of new teak to a silver-grey patina which distinguishes finely aged, outdoor teak. After a while this silver-grey patina deteriorates to a dark-grey and greenish look if it remains untreated.
Depending on the environment, natural greying and/or weathering may become noticeable after only a few weeks. In drier climates teak will take several months to weather. If teak is exposed to infrequent moisture, the color will fade slowly with minor discolouration. In moist climates, where furniture is subjected to regular dew and sunshine, teak furniture will weather more quickly.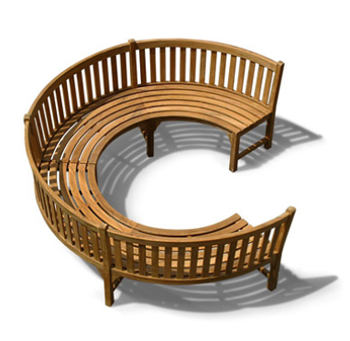 Teak Care Products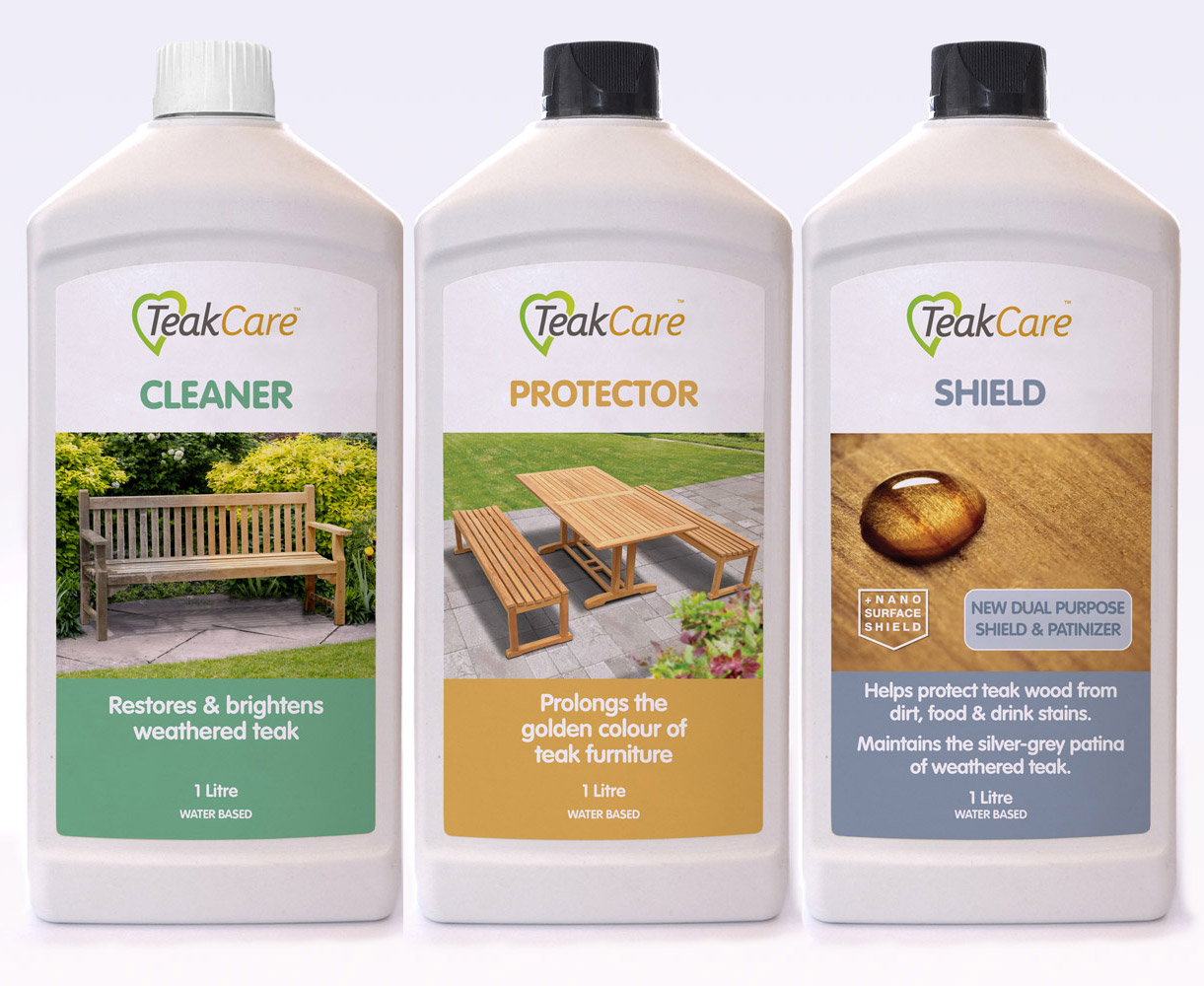 Our range of teak care products including Teak Protector, Teak Patinizer and Teak Cleaner are all designed to enhance the appearance of your teak furniture.
Care of Teak
Teak is a natural product which can vary in colour from light to dark brown. When left outdoors any colour variations will gradually even out. Leaving your furniture to weather naturally means that it will gradually develop a silver-grey patina and will blend beautifully into its surroundings. One of the attractions of teak outdoor furniture is that there is very little maintenance required. We suggest washing the furniture annually, preferably in the spring, using soapy water to remove any build up of dirt. Hose pipes, at normal water pressure, can be used.
Teak is a natural material and surface cracks can appear in the wood, particularly on heavier components and the end grain. This is perfectly natural and will not affect the strength.
Brassware
We recommend that all moving parts are checked for tightness at regular intervals. The process of folding and unfolding chairs for example can, over a period of time, loosen fittings. Please note that brassware will patinate/tarnish in the open air.
Will Teak maintain its Colour
Left untreated and exposed to the elements, teak will weather to a beautiful silver grey patina and darken slightly if kept indoors. Should you wish to maintain its colour, we would recommend applying our teak protector, which will help your teak furniture maintain its colour for a much longer period.