Imagine this. It's a scorching hot day, there's a cloudless sky above you and your local park is the place to be. People are flocking to the park in droves and it's starting to get busy with families and children playing on the grass. You scan around looking for somewhere to sit, you spot a wooden park bench on the horizon, but you're not alone, others have spotted it too so the race is on! Does this sound familiar?
Wooden park benches are a staple of the park, providing a sturdy, weatherproof place to sit that will last for years to come. Not all park benches are created equal however, and you've probably come across the odd bench with missing seat slats or a broken backrest that sits lonely and out of use even on the busiest of days.
At Corido, all our benches are made from sustainably sourced, grade-A teak, considered to be one of the strongest woods in the world thus making it the ideal material for outdoor furniture. Some of Britain's oldest park benches are made of teak and have been around for a century!
Whether you're after a bench for a tranquil spot at the end of your garden, or you need to furnish a park, hotel or golf course with hardwearing seating, our benches are robust and built to withstand the test of time, without compromising on style and design.
Remember, we also offer a bespoke teak bench service so you can customise any bench to your exact needs, whether it's changing the seat height or asking for chunkier arms. Simply click on a product and click "custom personalisation" for options.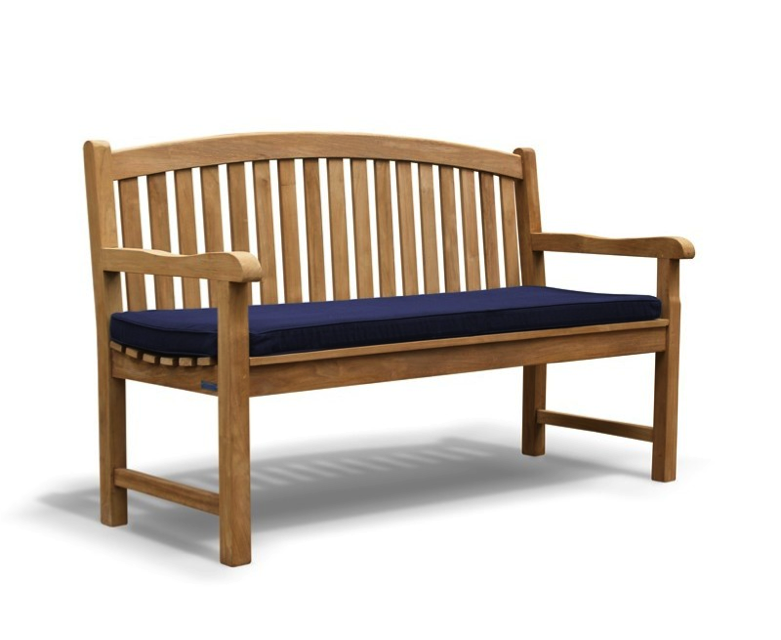 Hand crafted from the highest quality grade-A teak, this elegant 3 seater garden bench is stylish, durable, extremely comfortable and represents irresistible value for money. Meticulously manufactured using industry leading methods such as gold standard mortise and tenon joints, along with genuine European polyurethane glue means this outdoor furniture bench can remain outdoors all year round in the harshest of weather; making this teak park bench ideal for deployment in parks, museums, restaurants and schools.
Plus, all of our high-quality teak commercial benches can be left untreated, meaning you'll save precious effort and man-hours.
View more from our teak park bench range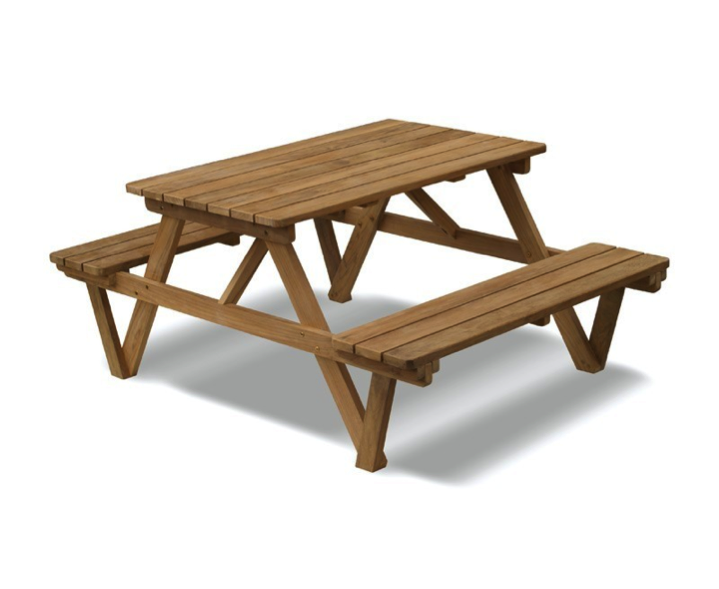 One of our most popular styles of park benches due to its practicality and age-old style, this teak picnic bench has been crafted in heavy duty grade-A teak to ensure unmatched durability and aesthetic appeal for the decades worth of happy eaters to come.
Featuring two stylishly elegant backless benches connected through the middle with a wide table, this teak picnic bench, or teak picnic table, can be left outdoors all year round with minimal maintenance, guaranteeing years of trouble-free dining pleasure. This teak picnic table is ideal for deployment in pubs, restaurants, hotels and schools.
View more from our teak picnic bench range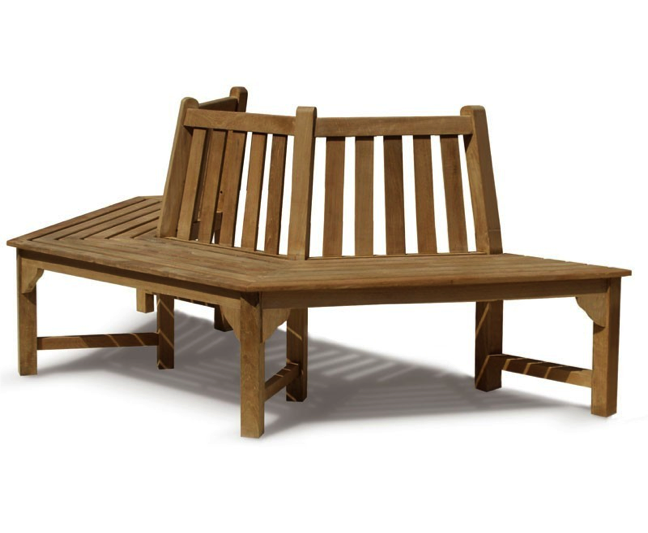 Sit back and make the most of the summer shade with this beautifully manufactured teak hexagonal half tree bench. Constructed using plantation grown A-grade teak with mortise and tenon joints, this durable teak hexagonal half tree bench has been designed to not only stand the test of time but to offer the same aesthetic appeal for years to come, representing great value for money.
Providing plentiful seating, this hexagonal half tree bench will fit attractively against any tree, creating a neater and more sophisticated option than a standard garden bench.
View more from our teak tree seats range
For more information on our range of luxurious park benches, or for details on bespoke custom orders, call our friendly team on 020 8655 6242 or email [email protected]