So you've got your luxury teak garden furniture all set up in pristine condition and ready for summer 2017. This beautiful lounging area is longing to be enjoyed at the first hint of sunshine, but something's wrong.
You're missing something. Maybe even a few things. What? You're not quite sure, but there seems to be an ample amount of vacant space around your garden. There isn't anything pleasant to look at other than those wilted flowers you planted last year and that broken plant pot on the far end of the patio.
Of course, your garden set may be beautiful (especially if you bought it from us), but unfortunately you won't be able to stare at it whilst sitting on it.
Fear not. We have compiled a small list of garden accessory ideas you can grab in time for summer 2017. Take your garden from plain to picturesque.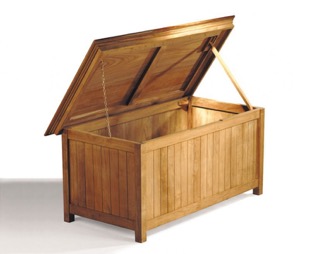 Luxury Teak Garden Storage Boxes = No More Mess
Do you have kids? Grandkids? Pets maybe? If so, you'll be all too familiar with the mess that can quickly accumulate in your pristine garden. Balls, frisbees, dog toys, you name it. Maybe you are looking for somewhere safe to store your garden ornaments for when those balls and frisbees come out.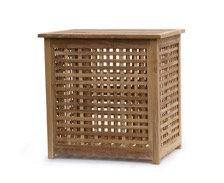 These storage spaces have limitless uses. Though whilst you may be undecided as to what you'll use it for there's one thing you can be sure of, these teak garden storage boxes will contain your possessions in ultimate style and safety.
View our full range of luxury teak garden storage boxes.

High Quality Teak Garden Planters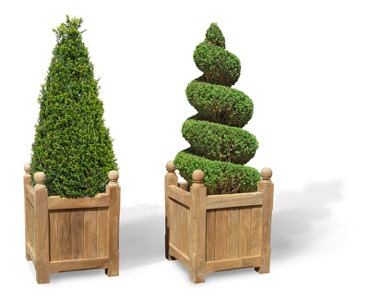 If you feel like your garden would welcome a little more greenery -- but you don't plan on digging up half the garden -- our grade-A teak garden planters are exactly what you need.
These durable teak garden planters make introducing greenery to your garden a breeze. Their impressive build quality means you'll avoid soil and water spillages if using on decking, all whilst keeping your plants secure from strong gusts of wind. Not to mention how visually beautiful they are.
View our full range of quality teak garden planters.
Lazy Susans for Lazy Diners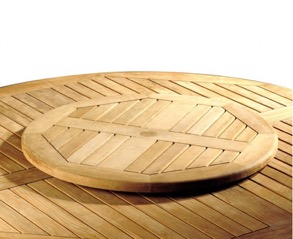 If you find yourself enjoying the summer BBQ more than expected, why not enjoy your dining experience with an extra touch of luxury with our 80cm diameter Lazy Susan?
This simple yet burden-lifting addition to your tabletop makes a more hassle-free meal for all your guests. With its smooth-moving aluminium and steel underside, stretching over the dinner table and passing the condiments is a thing of the past.
Want to keep the sunshine at bay while you enjoy your lovely meal? Our Lazy Susans come manufactured with a slot for your parasol, keep those delicious delights dry!
View our range of lazy Susans here.
Stay Warm and Dry with Teak Garden Tiles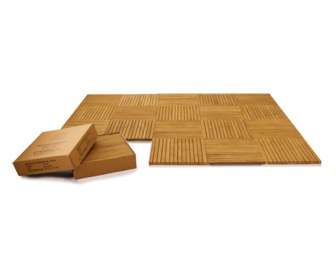 Want to feel the warmth of the sun on your feet but are tired of getting them wet from damp, cold grass? Our easy-to-build, smooth-finished teak garden tiles are what you need.
You're not only adding a beautiful base to your garden furniture, these tiles warm to a comfortable level with the sun, making their skin-feel leagues above cold, damp ground.
Worried about them rotting and going green like your last wooden patio? These teak tiles can be left out year round in all conditions, making this a hassle-free addition to your garden.
View both our teak decking and teak flooring options

View our full range of teak garden accessories and be sure to follow us on Facebook and enter your email below for more useful tips and the latest news.