We all know that teak garden benches are a fantastic way to add durable and long-lasting seating to your garden, but if you're looking for style and sophistication then look no further than the teak Lutyens benches.
These elegant teak Lutyens benches feature intricate latticed backrests, graceful scrolling arms and spacious seating, a classic British design that offers a charming Chinoiserie style.
Named after the prominent English architect Edwin Lutyens who first commissioned them in the 1800s, these stunning teak Lutyens benches are still as popular as ever, often seen in luxurious British spas and retreats, we as well as traditional residential settings. They are as versatile as they are beautiful.
Sit back, relax and watch as your neighbours marvel at these stunning teak Lutyens benches, there's still time to get yours before summer comes.
Looking for just enough space for you and a loved one, but don't want to waste unnecessary space (and funds) on larger teak Lutyens benches? No problem.
This elegant teak Lutyens bench is the perfect size for smaller gardens or for loving couples, without sacrificing the quality of a bigger bench. Still very much popular today, this Lutyens garden bench has been manufactured using environmentally conscious A-grade teak and strong teak dowels. Overall, this teak Lutyens bench would be a welcome addition to any small commercial or residential setting looking to add a touch of classical British heritage.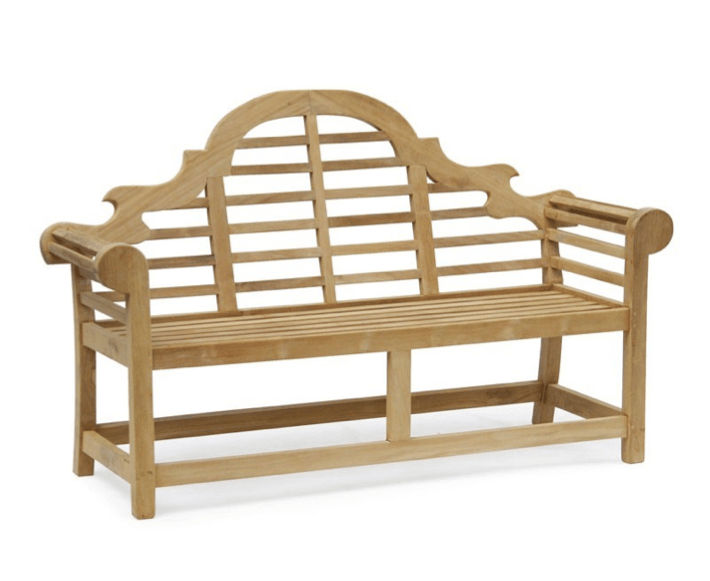 Looking for a more simplistic Lutyens design at an affordable price? This iconic low back Lutyens garden bench is time-tested and is highly sought after for those looking to blend both modern and classical
design elements into their space. With its intricate yet durable construction, this stunning low back Lutyens bench can be left outdoors year round without deterioration or maintenance, meaning you only have the most pleasurable experience.
Featuring gracefully scrolled arms and a low backrest for complimentary style, this low back Lutyens garden bench makes for a compelling addition to either your favourite greenery filled area or indoor environment. Their versatility makes these teak Lutyens benches. suitable in any space.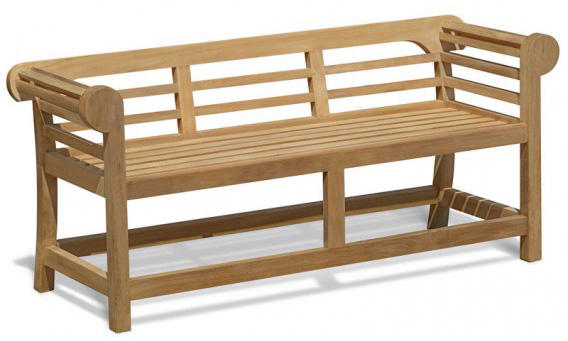 For homes looking for a little more breathing room in their classical British lounging experience, we have this masterfully built 2.25m long teak Lutyens garden bench.
Meticulously built to ensure cohesive fit between these intricate pieces, this bench presents the highest level of detail and industry leading materials. teak Lutyens benches. feature beautiful scrolling arms and elaborately raked backrests for a style which is not only timeless, but which is practical too, offering endless comfort for its users.
At 2.25cm, this teak Lutyens bench offers plentiful seating for you and your guests and will be delivered fully assembled for your immediate enjoyment.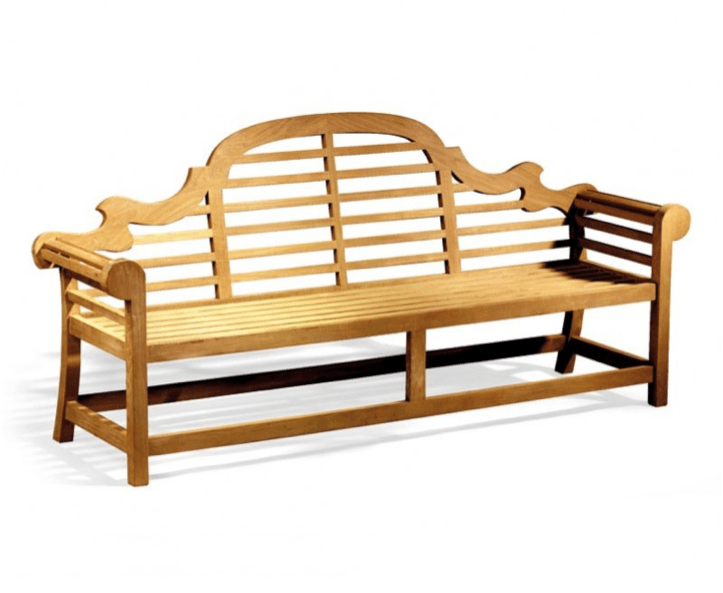 Lutyens Teak Bench, Table and Chairs Set with Cushions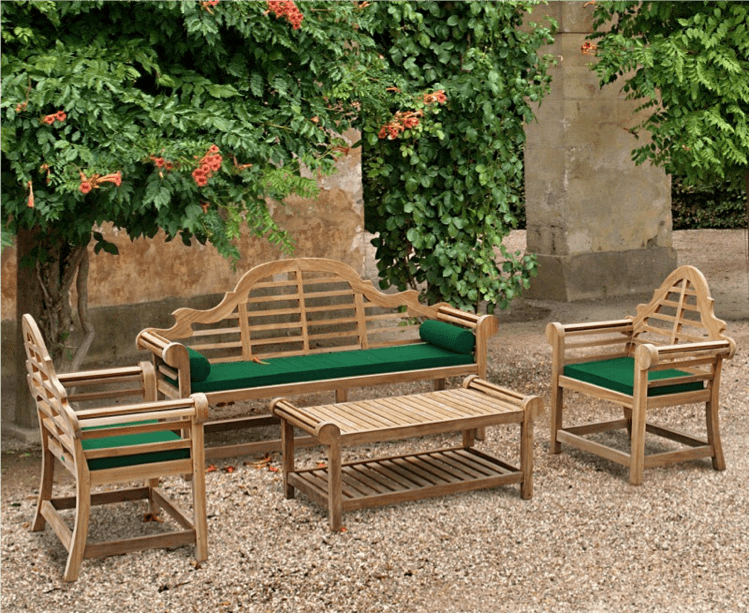 If you are in need of a full Lutyens garden set, we have just the thing for you.
A timeless choice, this Lutyens table, chairs and bench set has been constructed with heavy-duty, genuine A-grade teak and has been designed to handle the harshest weather Britain can throw at it.
This design was a favourite in the Arts and Crafts era and understandably continues to be admired today in both residential and high-end commercial settings.
Featuring beautifully scrolling arms with an intricately detailed lattice backrest and table top, this Lutyens outdoor furniture set makes for a stunning centrepiece in any fortunate outdoor setting and will attract visitors from the whole neighbourhood.
This Lutyens furniture set comes with bespoke 6cm thick padded cushions as shown in the image.
The set pictured comprises:
1 x Lutyens Teak Bench 1.95m (04-LT026)
2 x Lutyens Teak Fixed Armchairs (04-LT015)
1 x Lutyens Teak Coffee Table (04-LT367)
View our full range of Teak Lutyens Benches or call our friendly team on 020 8655 6242.
For more information on all things Lutyens, check out this comprehensive range of Lutyens Inspired Teak Furniture.