Classically styled teak garden benches are great. You know this. They offer a physical and aesthetic lounging experience like nothing else; they're tried and true, timeless and durable, all of the ingredients needed for a fine piece of bespoke outdoor garden furniture. We should know, after all.
Providing the highest quality of teak garden furniture is what we've done for well over a decade, with delighted customers the world over, from London to New York, Dubai to Paris and everywhere in between.
That being said, we also understand the importance in keeping with the times. Sometimes circumstances call for something a little different, a little more modern, or styled for a much more particular environment. As much as we love teak garden furniture, as always, we are happy to oblige as your needs come first. This is why we are extremely happy to introduce our new, stunningly designed contemporary teak and granite benches.
These benches are a delight to behold. Their simplistic design and contrasting nature of materials offers a stunning sight to both occupants and passersby. Their extra strong grade-A Java teak and traditional flamed finish granite makes for a beautiful, trustworthy and lifelong bench that is suited for both a modern commercial or residential setting.
Equally at home in luxury spas, hotels, museums and other institutions, these granite and teak benches will have you and your guests staring with wonder at their blend of both classical and modern design language.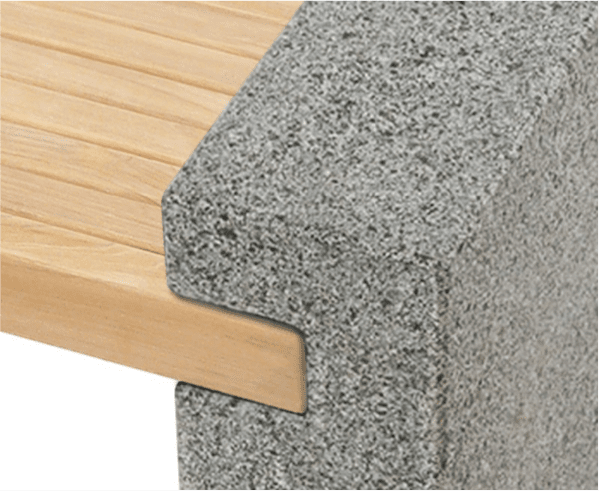 These teak and granite benches offer the highest level of style as architectural street furniture, and are particularly ideal in more modern outdoor settings where a contemporary aesthetic is required.
This gallery granite bench offers a flamed finish in its granite with hand-sawn edges on its teak, allowing for a dazzling yet graceful mineral sparkle, which is particularly enjoyable in the summer season sun.
Including a strong and sturdy teak seat section which has been robustly constructed in Grade-A teak wood for a lengthy, aesthetic life, these granite outdoor benches have been built to last and will offer trouble-free enjoyment for many years to come.
Easily seating 4 adults, this teak and granite bench outdoor bench is equally suitable for both outdoor and indoor use.
These outdoor benches are incredibly low maintenance will require little to no upkeep once deployed in your chosen setting.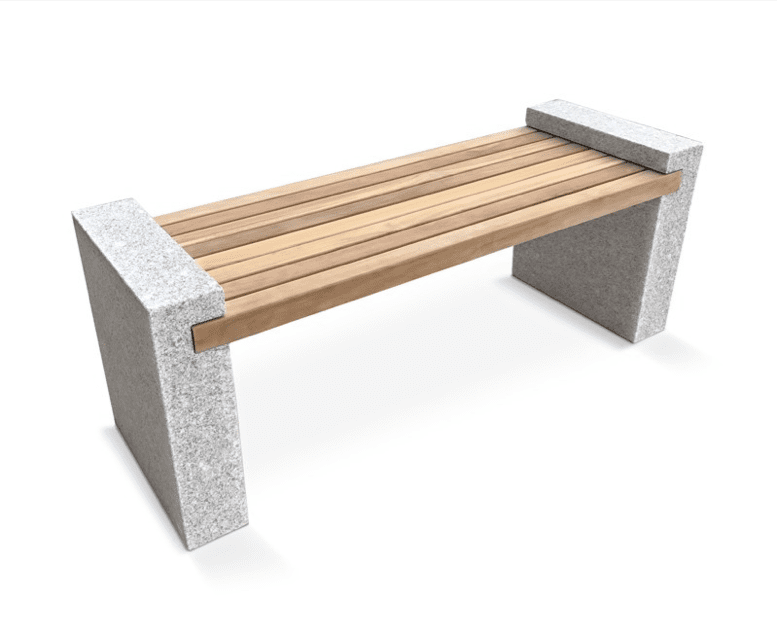 It wouldn't be true Corido service without a little touch of personalisation, would it? We offer three stunning finishes on our contemporary granite and teak benches: "Graphite grey" (pictured above), "Silver grey" (pictured left) or "Rose grey".
We also offer three length sizes on these groundbreaking outdoor benches. Being 1.3, 1.6 and 1.9 meters in length. So you are sure to find the perfect size and finish for your preferred environment.
One of these incredible teak and granite benches would be an attraction in itself if deployed in any local museum or art gallery, though we believe that they are just as suited to being a unique twist on outdoor garden furniture for homes with a more contemporary design, too.
View our range of contemporary teak and granite benches or call our friendly team on 020 8655 6242.