You love luxury outdoor furniture, otherwise you wouldn't be reading our lovely blog. We know this much. You love the luxurious look and feel of bespoke teak furniture; you love the detail it presents in its intricate wood grain, its oily skin feel, its lifelong durability, its individual character in each piece. We love these things too. Though there's one aspect of luxury garden furniture ownership which is often overlooked, yet it is likely the most meaningful -- and that is its ability to bring you up close and personal with nature.
When you sit in luxury teak furniture, you aren't disturbed by a lack of comfort brought on by the harsh feel of steel, or by the anxiety-inducing flimsiness of plastic, leaving you to become fully immersed in your beautiful surroundings. This is the gift luxury affords. However, we believe there is a way to enhance your experience with nature to the next level, and that is with our range of masterfully crafted circular tree seats.
Whether you are buying for that now mature childhood tree in your garden, or for your favourite timber in your local park or resort, our range of teak tree seats. will have you at one with nature in absolute comfort and timeless style. We'll go over a few from our range below for you to decide over.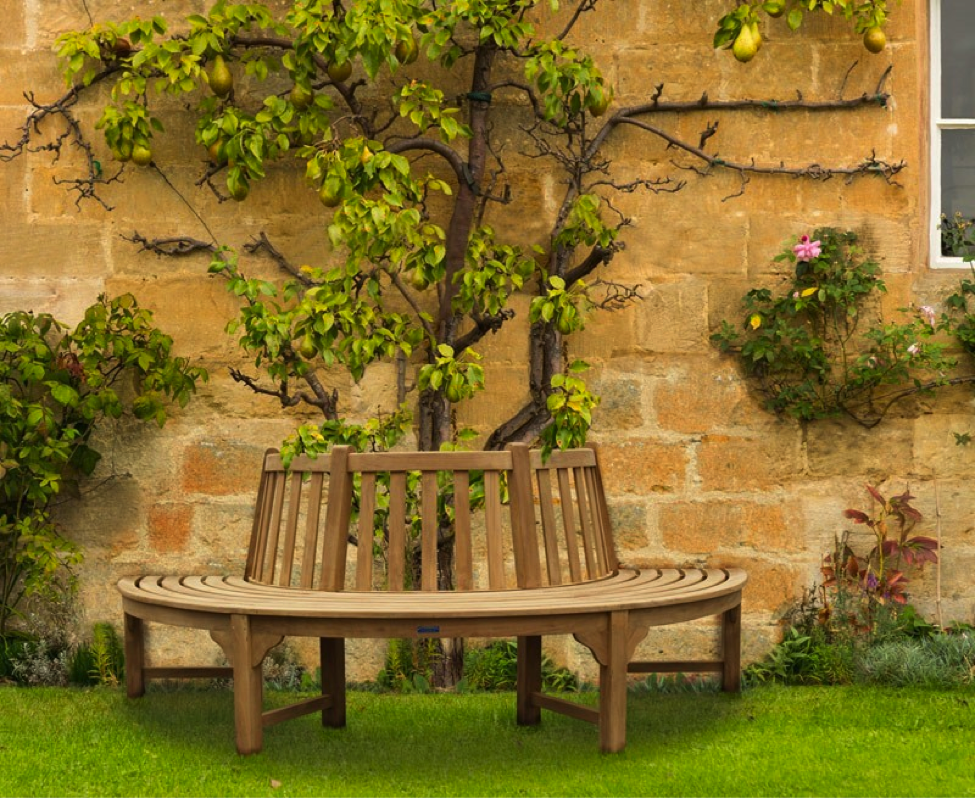 Want to benefit from the beauty and immersive nature of a circular tree seat but with the convenience and space-saving qualities of a half circle bench? Maybe you want to place it against the side of your house. We can facilitate this. Offering a neat and contemporary look in any garden or outdoor space, our half circle tree seat incorporates the graceful elegance of the tree into the landscape, creating a focal point that people will naturally gravitate to in the garden.
Expertly manufactured using plantation grown grade-A teak, this circular half tree seat is equally suitable for both home and civic use and works perfectly in public spaces such as parks, museums, educational institutions and luxury resorts. Semi circular tree seats represent fantastic value for money as well as a stylish place to relax.
Saturn Teak Backless Circular Tree Bench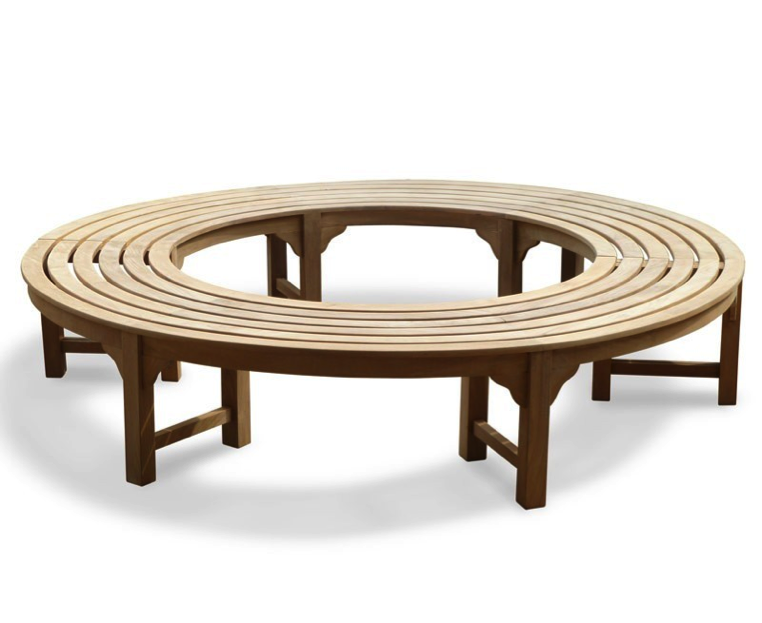 Sit back against your favourite tree and relax in the shade with this beautifully constructed teak circular tree seat. Offering a comfortable and visually pleasing seating area, this circular tree bench incorporates the graceful elegance of the tree into the landscape of your outdoor setting and is sure to leave a lasting impression.
Constructed using plantation grown, genuine A-grade teak this circular tree bench, otherwise known as a backless round tree seat, has been designed to last and can be left outdoors all year round with minimal maintenance, guaranteeing years of fruitful use and representing our great value for money from our full circle tree seat range.
This backless tree bench is elegant and simplistic, offering a purer lounging experience. It will be delivered pre-assembled for your convenience immediate enjoyment.
Teak Full Circle Luxury Tree Bench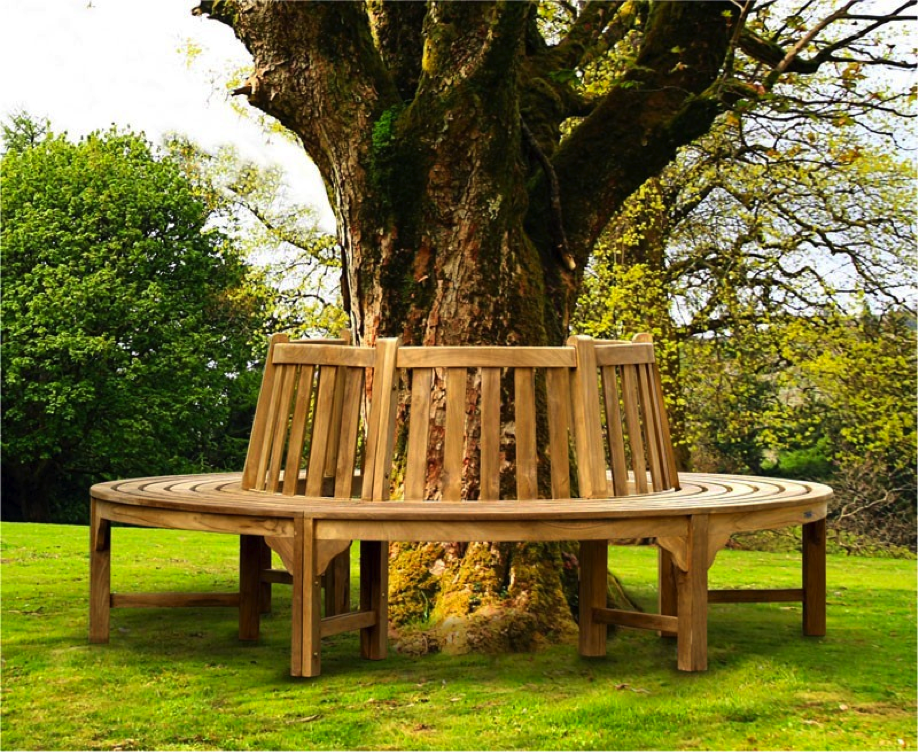 If the reason you clicked through to this article was the beautiful bench you saw pictured above the title, your question is now answered. Yes, this beautiful circular tree bench is available to buy.
Creating a visually stunning and extremely comfortable seating solution, this full-sized teak circular bench, otherwise known as a circular tree seat, incorporates timeless design, heavy-duty build quality and ease of maintenance in one package - offering a stunning focal point that is sure to impress your family and friends.
Expertly manufactured in the traditional manner with mortise and tenon joints between its Grade-A teak components, these circular tree seats are virtually impervious to the effects of snow, frost, rain and sun; and have been designed to be left outdoors all year round with minimal fuss.
For the ultimate in style, sophistication and elegance, this heavy-duty circular tree bench is for you.
View our range of Teak Tree Benches or call our friendly team on 020 8655 6242 for further information.