Personalised memorial benches are a beautiful, long-lasting way to remember a lost loved ones, capture life's important milestones, celebrate school leavers or thank colleagues who are moving on from a company. These special messages can be portrayed on a plaque attached to the bench, carved or engraved into the wood itself, ready to be installed as a stunning focal point in any public or private outdoor space.
Plaques are perhaps a more traditional way of personalising a tribute bench, and they can come in a variety of sizes and materials. Here at Corido, we offer high quality brass or stainless steel plaque options, which can fit up to four lines of text. We also offer a selection of fonts for you to choose from, so that your message is truly personalised to your unique requirements. Plaques are then secured directly onto the bench and can be placed wherever you wish.
Inscriptions are hand-carved directly into the wood by the skilled craftsmen in our factory, and normally include one or two lines of text on the top and/or seat rails of the bench. You could also have a small amount of wording engraved along the seat railings or in many other positions on the bench. As these items are bespoke, they can take 6-8 weeks to arrive from our factory in Indonesia, where the carving is carried out during the manufacturing process. However, we can sometimes arrange for a more local third-party company to complete the inscription if time is short.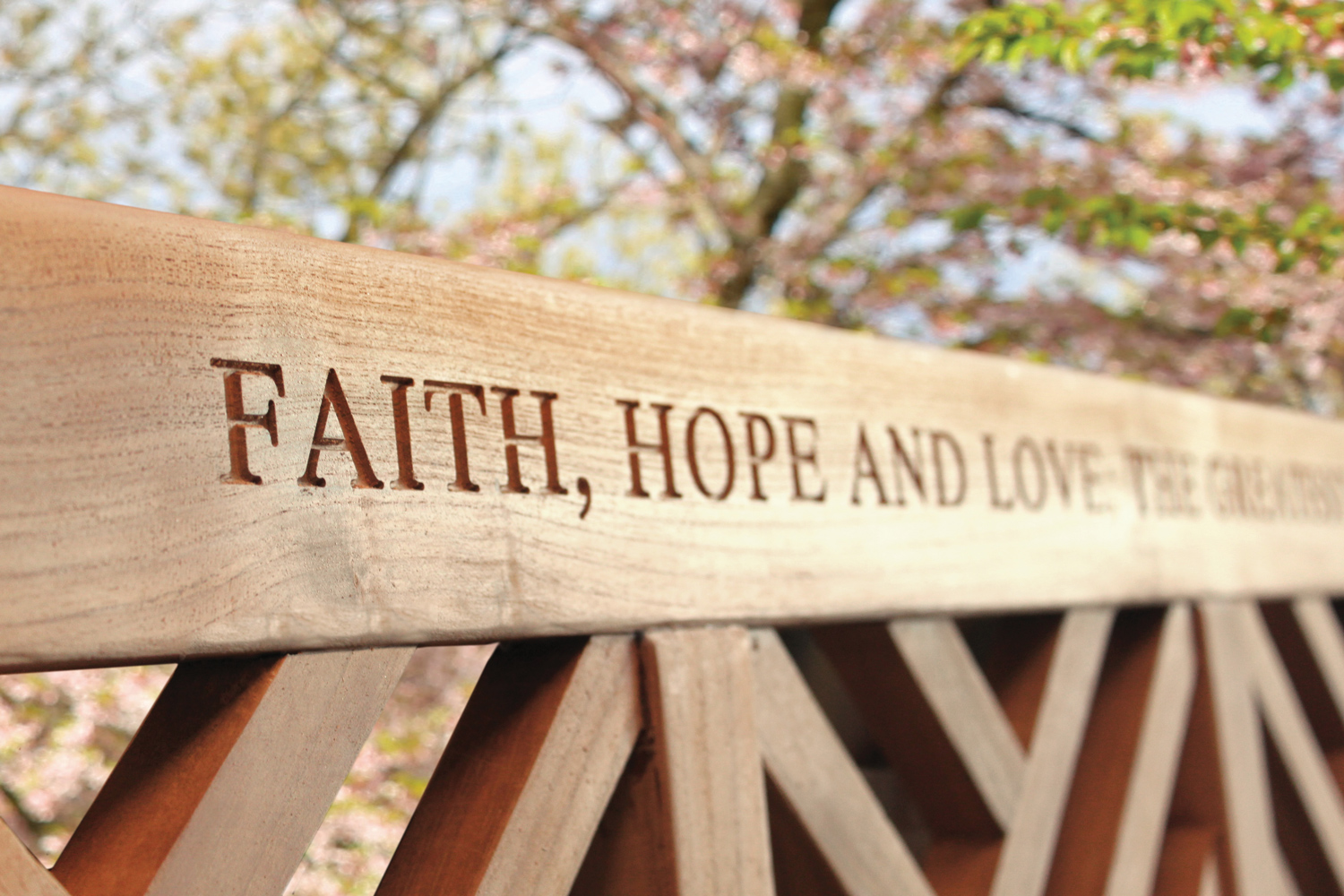 Choosing the right words can (and should) take time and careful consideration, so we have developed a helpful tool on our website to help you to visualise how your inscription or plaque would look. This can currently only show carved wording on a straight topped bench, but if you would prefer a curved bench, please let us know and we can create a proof of your unique design for your consideration.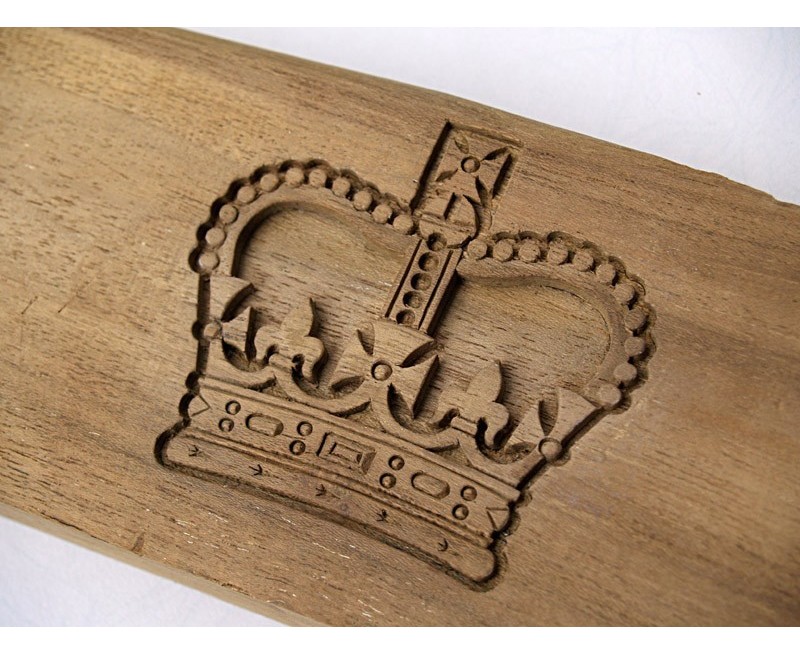 With regards to the bench itself, you do need to ensure that the wood and design are of high quality and built to last, especially if it is going to be enjoyed in a public space. Teak is an excellent choice of wood, as it is extremely durable and can be left outside all year round, with minimal maintenance. Teak will also eventually weather to a lovely silver-grey patina if left outside, therefore, we know that your bench will remain a beautiful asset to the communal or personal outside space for a long time. Our benches are manufactured in the traditional way, using sustainable Grade-A plantation teak, mortise and tenon joints, and teak dowels for strength and durability. We have a variety of designs, ranging from traditional to more modern looks, to suit your outside space.
Therefore, whether your special memorial bench is destined to offer tribute, thanks, congratulations or just to proudly bear the name of an institution or home, we are confident that our teak benches will withstand the tests of weather, time and use, and your personalised message will remain for many years to come.