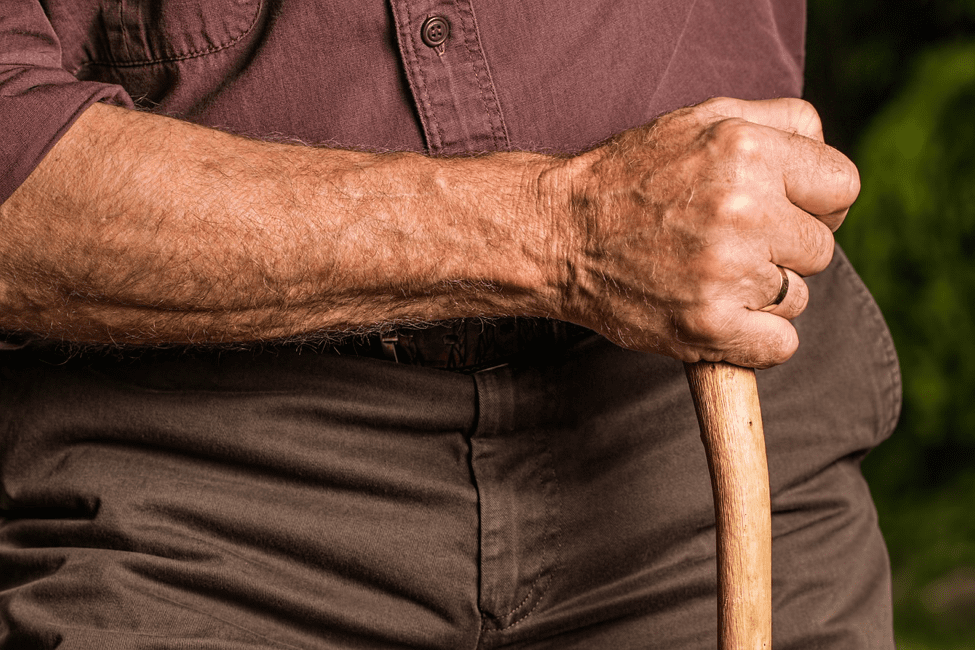 Years have gone by, and your body has changed. You feel like time has snuck up on you, but you didn't realise until simply sitting down became an event. An event until today. We fully understand that not everyone is as able and as mobile as they once were. As we age our bodies naturally grow weaker, things which were once easy and done without thinking become difficult and require a conscious effort.

Small things like getting up from your favourite chair can become a painstaking process. Careful not to move too fast, or too slow. Watch out for pressure on that left knee, it's been giving you trouble recently. Speaking of trouble your lower back has been pretty stiff and it's painful to lean forward. What was that noise?! On and on this goes.
You shouldn't need to go through this. You don't. Especially in an environment like your garden where you expect to have only the most relaxing experiences, yet instead you're met with pain and frustration because that flat-pack chair you got last summer is too low, too reclined and shape-shifts every time you breath. Say goodbye to your troubles with our bespoke teak outdoor furniture for the elderly.
Let Us Help You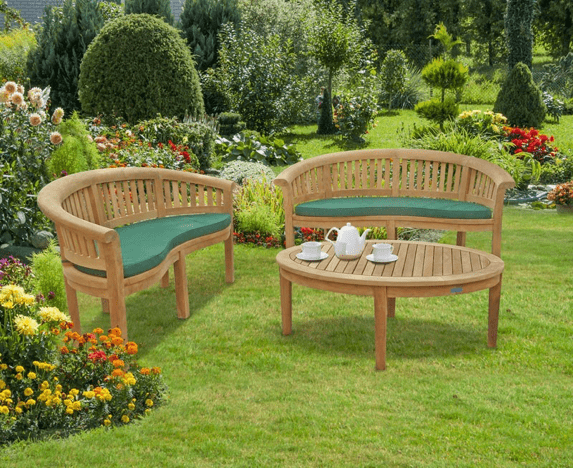 When you buy your luxury teak garden furniture with Corido, you aren't buying some run-of-the-mill, flat-pack, crooked garden chair -- you are buying relief. With us, you have the option to specify the exact dimensions of your dream garden furniture to your specific physical needs. These are garden chairs for the elderly who wish to have no more knee, back or neck pain whenever they want to go to the fridge.
These problems don't exist when you shop with us. Worried about your armchair being too low for you to get out of? We'll lengthen the legs for you to accommodate this. Is the backrest too far back? We'll bring it forward. Need a built-in drinks holder? Wait, we can't do that. One thing is for certain, though. You will happily say goodbye to those lingering pains you have every time you stand up to admire your pristine garden.
It's Not Just the Chairs Either
Maybe you fancy enjoying a nice meal with your spouse or other loved ones but your current table is just too low or not wide enough for you to comfortably sit forward and reach your plate. Maybe you're buying garden furniture for the disabled who need a table to fit their wheelchair. No one should go without a relaxing meal outdoors.

We offer the option to lengthen the legs of our teak garden tables to meet the appropriate height for your needs. Simply let us know and we will be happy to go over the options.
No more sitting with your plate on your lap, or using that elevated tray to hold your meal. Enjoy your favourite meal in painless luxury with our bespoke teak dining sets.
Our luxury teak garden furniture for the elderly is made from high-quality grade-A teak, meaning you can expect your bespoke furniture set to remain sturdy and in peak condition throughout the decades. Our teak is also incredibly low maintenance meaning no more agonising days spent painting or varnishing that weathered old furniture set. Our grade-A teak ages finely, without compromise.
To discuss what options you have available when building your own bespoke teak outdoor furniture, call our friendly team on 020 8655 6242 or email [email protected]