Ordering memorial benches can be an emotional experience, so we always encourage our customers to take the necessary time to carefully consider the commemorative wording they would like to use. They also need to decide whether to have this engraved onto a brass memorial plaque or inscribed into the bench itself, and where on the bench they would like the message to be. It is often a family or group decision, so we usually send proofs to help customers to visualise how their text would look, before the order is placed and their memorial seat is made.
One client came to us as he wanted something special made to memorialise his wife who had sadly passed away. He wanted to ensure that the commemorative message incorporated her German heritage, and after a number of checks and tweaks to the design, we were able to confirm the order for his unique bench. The skilled workers in our factory in Indonesia then got to work and the engraved bench was soon on its way to us on a ship, which usually takes 6-8 weeks to arrive. Once the commemorative bench was safely in our warehouse, and the concrete plinth our customer had arranged to be laid had been finished, we were able to organise delivery to the church.
He has kindly sent us some beautiful pictures of his memorial seat, now that it has been safely installed in its spot at his local church in Kent. You can see from these images that he decided on a 6ft Balmoral teak park bench with a seat and top rail carving in Roman font, and that the bench has been secured to the spot using our hard ground anchors.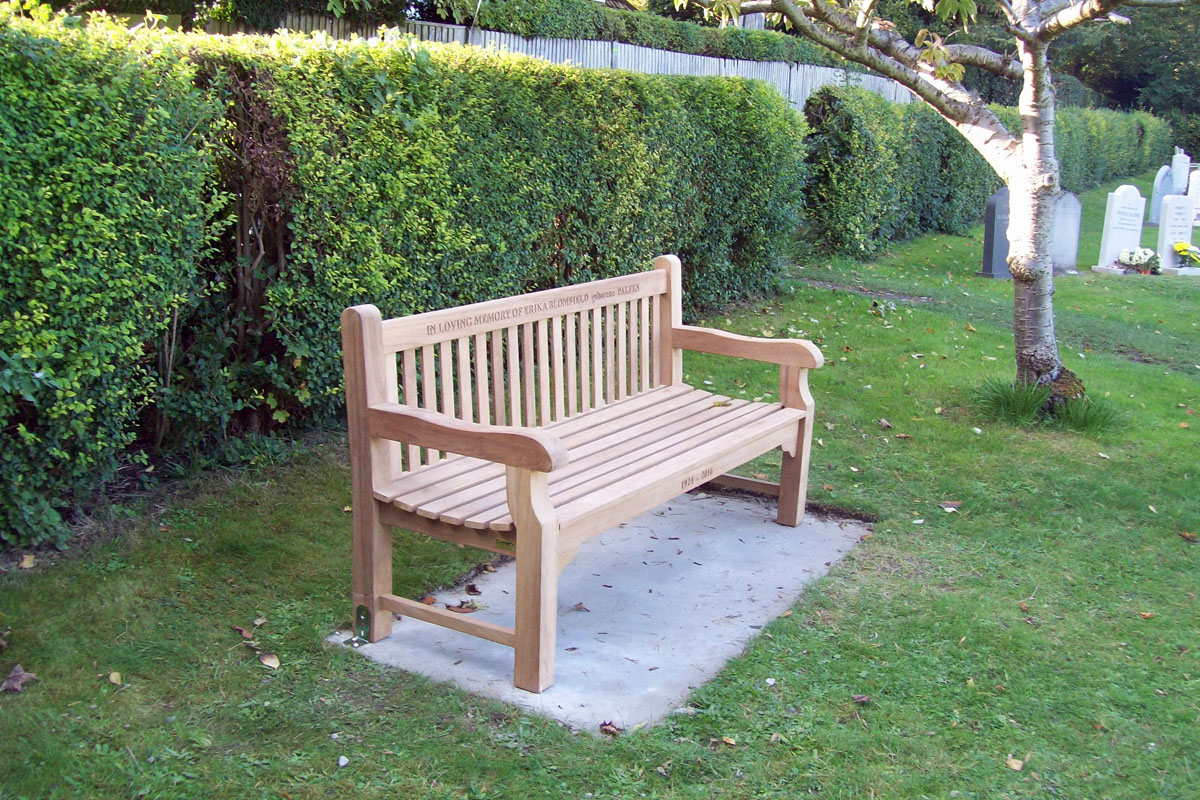 The bench faces a beautiful view of the sea and surrounding churchyard.
This memorial bench with inscription will not only provide our customer with a lovely spot to sit and remember the good times, but it will also offer respite to other mourners and church-goers for many years to come.
Our robust Balmoral benches are an excellent choice for memorial seating placed in public spaces as they are our heaviest designs and have a thick profile, so are well-suited for commercial use. We use sustainable grade-A teak which is rich in naturally occurring oils, so the remembrance bench will be resistant to the elements and will eventually weather to a beautiful silver-grey colour if left untreated.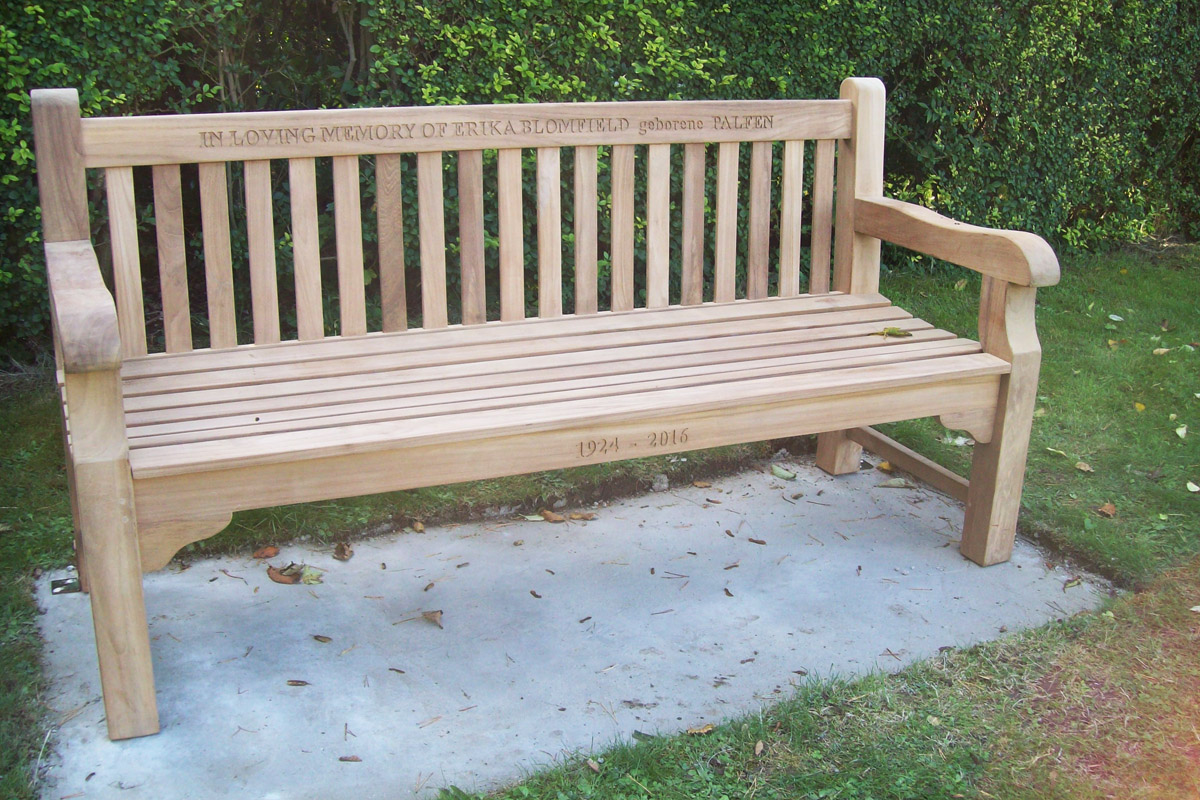 We take great pride in ensuring that all of our personalised orders receive the care that they deserve, seeing the process through from beginning to end. Therefore, we always love to receive feedback and images from our happy customers showing these special commemorative benches in their final positions.